EF Education-TIBCO-SVB ride Bont Cycling shoes for 2022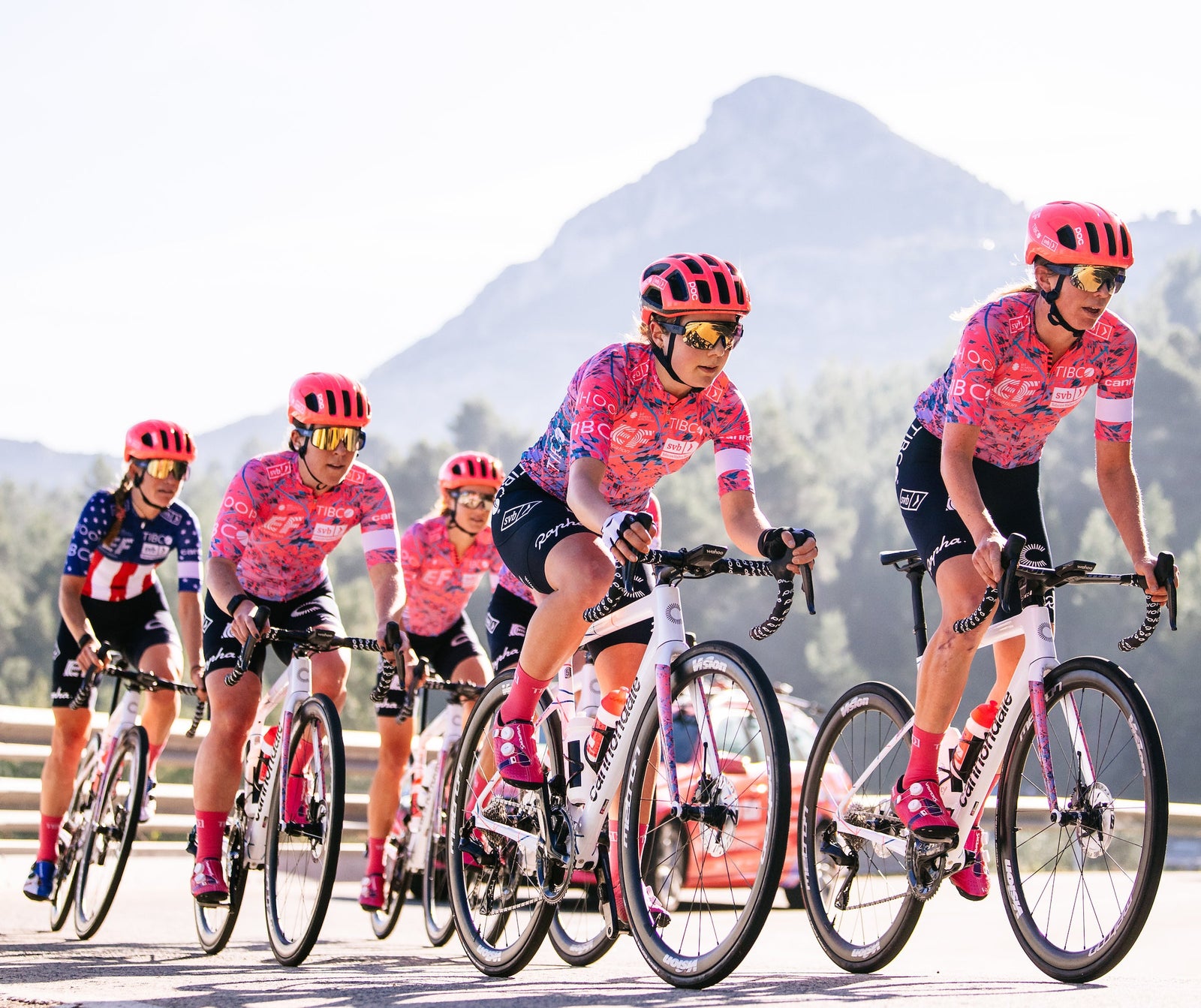 Bont Cycling is excited to welcome EF Education-TIBCO-SVB into the Bont Pilot family for the 2022 season. Bont Cycling will supply the UCI Women's WorldTeam with a selection of Bont Cycling shoes as they take on a multidiscipline format of racing across the UCI WorldTour circuit in addition to select road and gravel races in the United States.
Team EF Education-TIBCO-SVB riders have been supplied with Bont Cycling's professional-level Vaypor S road and Vaypor G gravel shoes, in dedicated colours created through the MyBonts custom program.
Designed for speed, comfort and further refined to improve on Bont Cycling's industry-leading performance and anatomically-correct fit, team riders will wear the flagship Vaypor S and Vaypor G models for the 2022 and 2023 seasons. Built to meet the rigours of the WorldTour and crafted for those who demand the best, the Vaypor S and Vaypor G deliver the most biomechanically correct platform currently available.
"Bont Cycling is passionate about supporting the growth of women's cycling and its athletes so they can reach their ultimate potential", says Bont Cycling CEO Steven Nemeth. "EF Education-TIBCO-SVB brings an opportunity for us to play a small part in that journey. We're an Australian company with a global presence and to see our shoes being raced across the world, along with following an  alternative racing calendar is equally exciting. We can't wait to watch the team perform throughout the year".
EF Education-TIBCO-SVB originated back in 2004 out of the Palo Alto Bicycle Shop in Palo Alto, California. TIBCO Software joined as a partner in 2005, followed by Silicon Valley Bank (SVB) in 2006 and the team is now one of the longest running teams in the world as it enters its 18th season. Increased support from TIBCO and SVB along with the addition of EF Education as a co-title partner for 2022 enabled the team to attain WorldTeam status in time for the eagerly-awaited return of the women's Tour de France this summer. In its initial WorldTeam years, the team will be focused on the development of its younger and newer riders, and building the depth of infrastructure it needs to succeed in the WorldTour.
"We are thrilled to be riding Bont Cycling shoes as we approach our inaugural WorldTour season" said Linda Jackson, Founder of EF Education-TIBCO-SVB.  "Bont Cycling shoes come in a extensive range of sizes and widths and with the custom design option, we are able to comfortably fit even the most challenging foot sizes" she added.
Since 2008, Bont Cycling has dedicated itself to producing the world's most technically advanced and anatomically correct cycling shoes. Designed to deliver ultimate performance across all disciplines, Bont Cycling shoes have been ridden to major victories across road, time trial, track and triathlon disciplines. Bont Cycling's current trophy case includes 15 Tour de France stage wins including an overall title with Bradley Wiggins, one stunning Paris-Roubaix victory, an Olympic time trial title, countless Olympic and World Championship track medals, three IRONMAN World Championships and two 70.3 IM Championships. Bont Cycling currently offers 14 models covering road, triathlon, track, time trial, MTB and gravel requirements with up to 19 sizes, four widths and full custom design.
---